Kern and Burn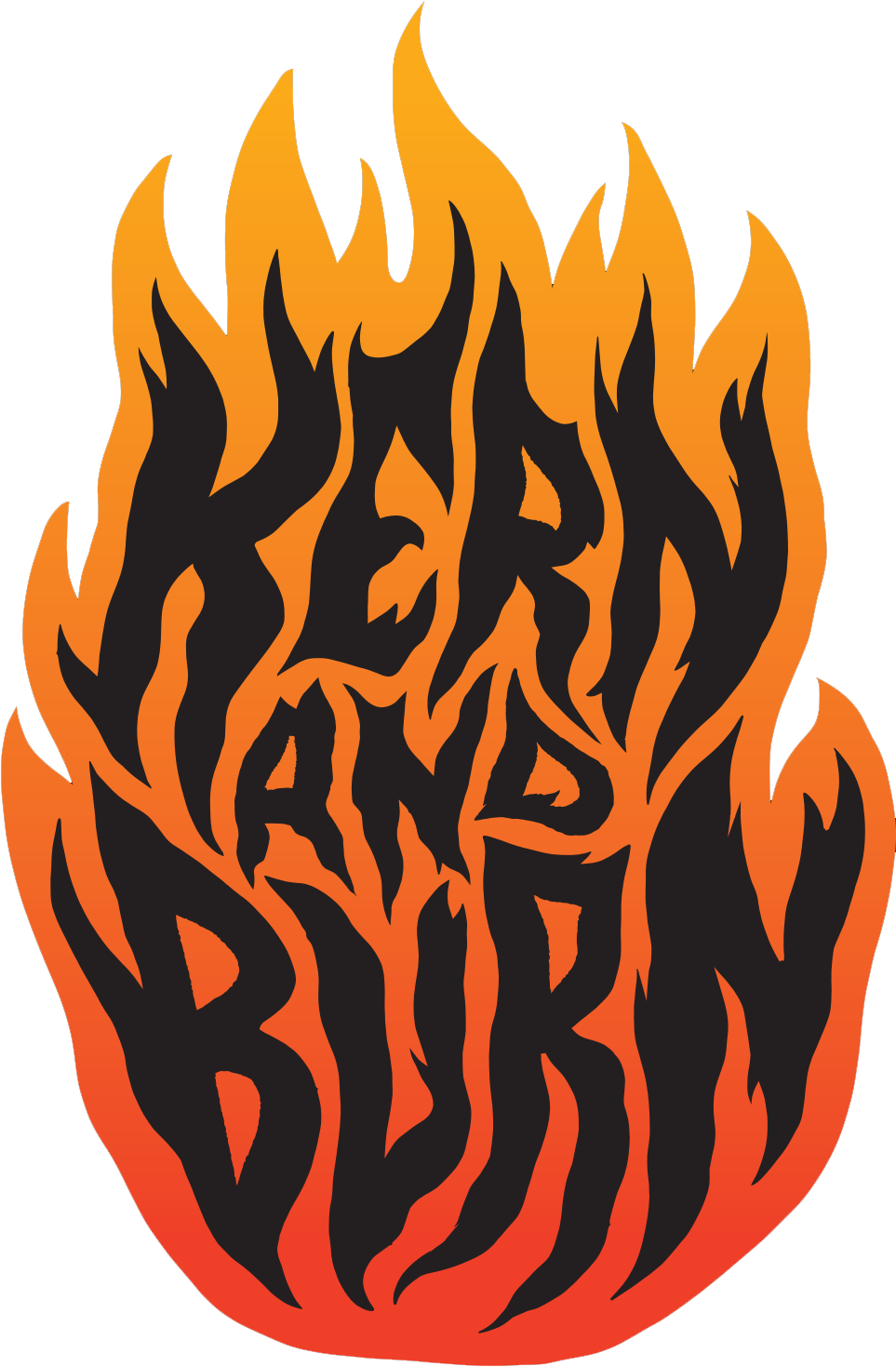 Welcome to Hell
November 17 |
Fassler Hall | 6pm
+21 Only
WHAT IS KERN & BURN?
KERN & BURN is Tulsa's annual, fast-paced design competition ignited by Art Directors Club of Tulsa. Designers, copywriters, misfits and creatives of all types will band together to crank out their best work under the tightest deadlines. In order to claim victory, cash money and bragging rights for a year, teams of 2-4 must fight their way through three fiery rounds of audience banter and fierce judgment, using only the design assets provided to them.
I'M AN UNBELIEVABLE CREATIVE, YOU DON'T SCARE ME!
We must warn you, Kern & Burn is not for the faint of heart. Be sure to check out the details below and bring your most supportive friends, because rivalries are born here. Number of spots are limited, so find your match and sign up fast.
Rules
Popular vote wins $50
Judges vote wins $250 and trophy
Teams must include 2-4 members, however roles and titles are completely up to you (copywriter, videographer, strategist, architect, photographer, drink runner, emotional support)
Laptops, computers, hard drives, headphones and any tools you may need during the competition are your responsibility
Wi-Fi will not be accessible during the event. Adobe CC does not require Wi-Fi to function, however, contestants must have all software and plug-ins preinstalled on their machines to participate
Your team will be required to have a flash drive or hard drive day of event for submitting work
You may only use the design assets provided to you for each round with a total of three rounds lasting 30 minutes each (our assets will be loaded to your computer or hard drive within an hour of the competition, but no peeking)
$125 registration fee per team / $100 registration fee per team with at least one ADCT member
Y'ALL WILD. HOW CAN I PARTICIPATE BUT NOT COMPETE?
No problem! Attendance is free and open to the public (21+) and ADCT is always looking for new volunteers. All that we ask is you bring your most passionate self, your wildest friends and get ready to place your votes and raise some hell! All proceeds go directly to funding student scholarships and Art Directors Club of Tulsa.
Got questions?
CONTACT US 2019-11-17 18:00:00 2019-11-17 22:30:00 Kern and Burn Tulsa's annual fast-paced design competition Fassler Hall Art Director's Club of Tulsa info@adctulsa.com